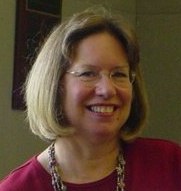 Contact Information
Office: McCarthy Hall 426E
Phone: 657-278-5697
Email: beerickson@fullerton.edu
Barbra Erickson
Professor
Degrees
PhD, University of Nevada, Reno
MA, California State University Fullerton
BA, California State University Fullerton
Recent Courses

Language and Culture (ANTH 300), Traditional Cultures of the World (ANTH 304), Culture and Aging (ANTH 308), History of Anthropology (ANTH 480), Medical Pluralism (ANTH 504T), Theory and Method in Cultural and Linguistic Anthropology (ANTH 513)
Publications
Erickson, B. E. (2012). Places in the Earth: Power, mystery, healing [death?]. Proceedings of the Southwestern Anthropological Association 6:75-82.
Erickson, B. E. (2008). Radioactive pain relief: Health care strategies and risk assessment among elderly arthritis sufferers at radon health mines. Journal of Alternative and Complementary Medicine 13(3):375-380.
Erickson, B. E. (2007). Toxin or medicine? Explanatory models of radon in Montana health mines. Medical Anthropology Quarterly 21(1):1-21.
Erickson, B. E. (2006). The therapeutic use of radon: A biomedical treatment in Europe, an "alternative" remedy in the United States. Dose Response 5:48-62.
Erickson, B. E. (2005). Range of motion assessment of elderly arthritis sufferers at Montana Radon Health Mines. International Journal of Low Radiation 3(4):325-336.