Lambda Alpha
Upcoming Events
Thursday, December 12, 2019 | 5:30pm | MH-428
Join us for movie night to enjoy a special screening of the PBS documentary, "Neanderthal"
---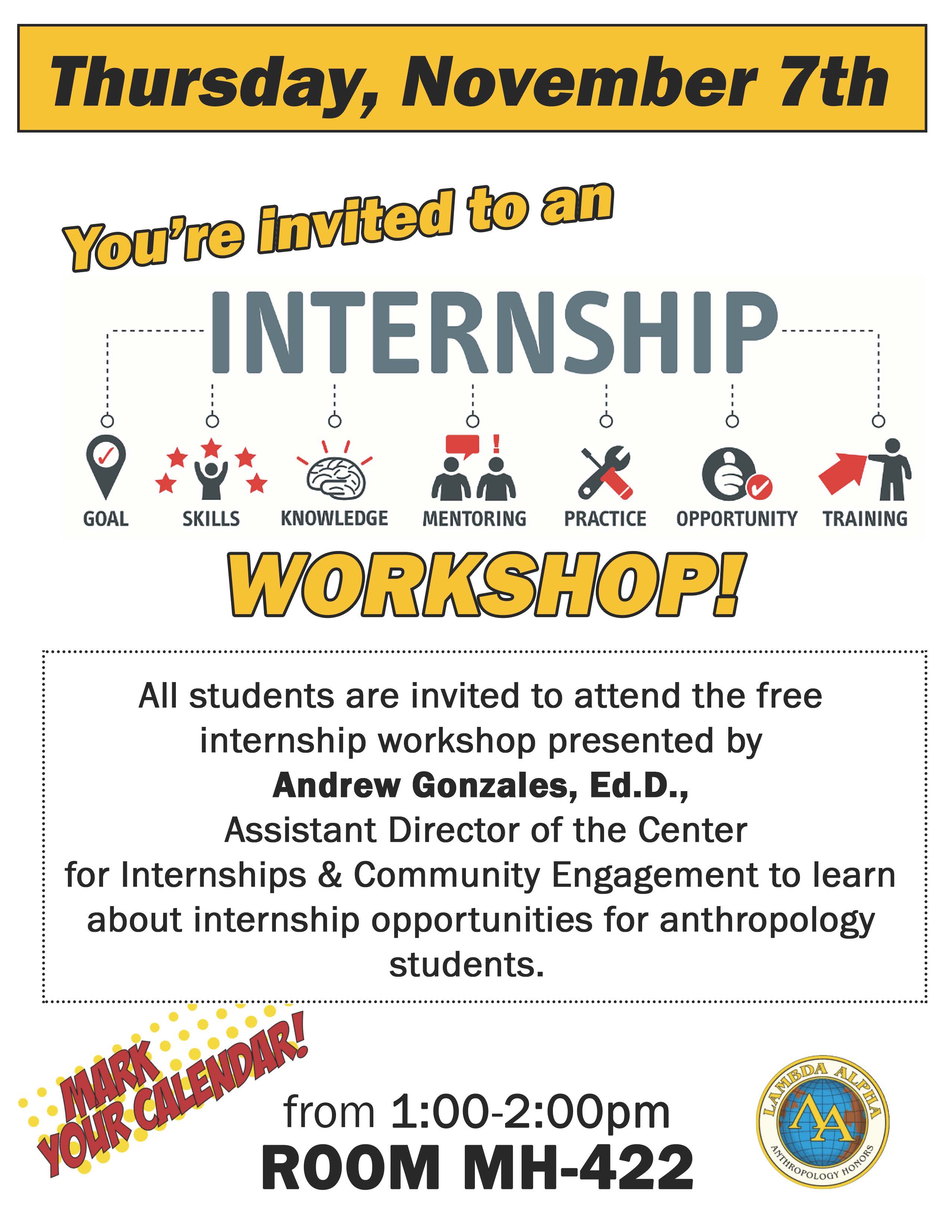 Thursday, November 7, 2019 | 1:00-2:00pm | MH-22, Anthropology Computer Lab
Join us for a free internship workshop presented by Andrew Gonzales, Ed.D.
---
Friday, October 11, 2019 | 1:00-5:30pm | Conrad T. Prebys Auditorium, Salk Institute
Join us  for a field trip to the free CARTA Symposium, Impact of Early Life Deprivation on Cognition, at the Salk Institute located across the street from the University of San Diego. 
---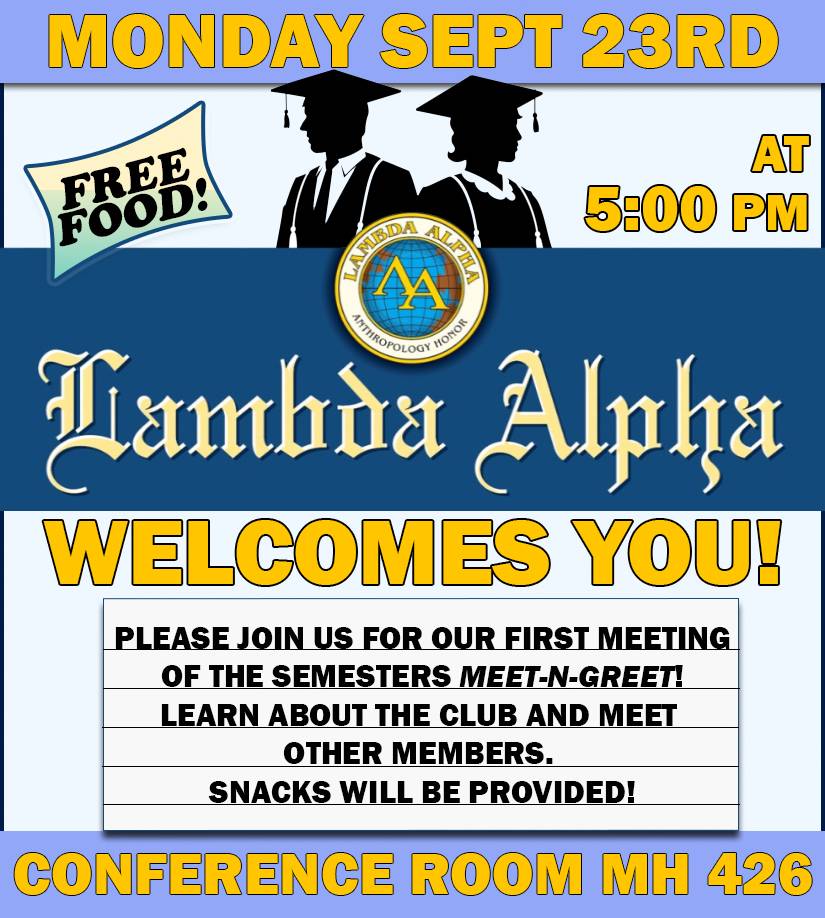 Monday, September 23, 2019 | 5:00pm | MH-426, Conference Room
Join us for our first general meeting.